Personal Photo
Options
Custom Title
lydia lawford doesn't have a custom title currently.
Personal Info
Location: No Information
Born: No Information
Website: No Information
Interests
No Information
Other Information
ALIAS: Vixx
HEIGHT: No Information
AGE: 33
OCCUPATION: forensic psychiatrist
QUOTE/LYRICS: No Information
PLOT PAGE: No Information
APPLICATION: http://fbtlg.b1.jcink.com/index.php?showtopic=2616
IMAGE: No Information
GIF: http://i.imgur.com/ZG2C4mr.gif
Statistics
Joined: 29-July 14
Status: (Offline)
Last Seen: Jan 13 2015, 11:45 AM
Local Time: Jul 20 2018, 07:18 AM
7 posts (0 per day)
( 0.08% of total forum posts )
Topics
Posts
Comments
Friends
Aug 28 2014, 06:04 PM
[dohtml]<div style="width:480px;height:inhert;background-color:#CCCCFF;border:3px solid #000066;font-family:georgia;font-size:35px;font-style:italic;color:990066;text-shadow:1px 1px 1px #333333;">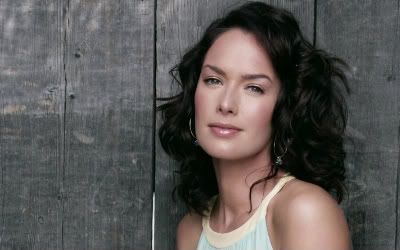 <br>I can't avoid the lightning...
<div style="margin-top:3px;width:460px;background-color:cccccc;font-family:gothic;font-size:14px;color:#000;text-align:justify;font-style:normal;padding:5px;text-shadow:none;"><p>
Camden cafes could be dubious at the best of times, and this was easily one of the worst. It was cramped, it smelled like stale joss sticks and it was raining outside. Lydia was perched on a precarious stool wedged up against the window, her laptop open and her elbow constantly jabbing a stranger in the side. And now, as she absently twirled her spoon in her long empty cup she reflected on the sad truth. It had happened at last and it was dismal; Lydia had become of those pricks typing ostentatiously on a laptop in a coffee shop. She wasn't particularly proud of her day to day activities over the last few months, but next to deliberately attending a water aerobics class this was probably her crowning moment of shame.
<p>
"Sorry?" She raised her hand as though in school at a passing waitress. "Hello, yes, sorry. Can I get another… no?" She might as well have been invisible. This time last year people might have been fighting for the bloody privilege to refresh her drink and now this! Still, at least she had
something
to be getting along with.
<p>
There had been a surprising amount of dead ends in her research and they were really starting to puzzle her. The public records were so irritatingly vague, there was nothing you could read in them that you couldn't find in any tabloid and even those articles were irritatingly few and few between. From the early 20th century til here, it was like there'd been some sort of odd whitewash. Bethlem Royal should have been her first port of call naturally, before she'd even left Boston shed tried to get in touch. It was privately owned, had been for years but when academics come a-calling most medical institutions open or closed were happy to open their doors for a bit of publicity or a little stipend. She'd called, emailed, written, she'd even sent a fax! No response, save for one letter firmly telling Lydia that they were not open for interview and the records kept were not accessible. She'd thought about trying to get hold of a half-decent solicitor to try and find a loophole, but at the moment there was still lots and lots to do…
<p>
That morning for example. A jog, a good breakfast and then a fascinating interview with an old colleague who had written several papers on psychotic illusions. He'd done extensive work on how a person could create an entire reality based around themselves if their psyches were damaged enough, or they suffered from extensive narcissism. It was definitely a chapter in the making on her study on Alice and she'd dashed straight from there to this godforsaken hole to begin transcribing her notes properly. Unfortunately it had started raining, she'd run into the nearest place she'd found and now she was struggling to type out a sentence at a time, all the while waiting for some dozy hippy named 'Patchouli' to do her job and bring her a drink!
<p>
Sighing, Lydia leaned back to stare at the blank screen and then closed the laptop with a frustrated snap. She did so hate it when good mornings went sour. The coffee wasn't even that good.
</div>
<div style="font-family:arial;font-size:10px;text-align:center;">tags;;open, notes;;unrecorded thus far.</div>
by <a href="http://rpg-resources.com/index.php?showuser=583">RR of DD</a>
[/dohtml]
Jul 31 2014, 12:10 PM


[dohtml]
<style text="text/css">
.piez1 { width: 260px; height: 320px; padding:5px; border:4px double #ccc; background-color:white; position: relative; top: -40px; left: -15px; overflow: auto; opacity: 0; transition-duration: 0.6s; -moz-transition-duration: 0.6s; -webkit-transition-duration: 0.6s; -o-transition-duration: 0.6s; }
.piez1:hover { opacity: 1; background-color: #fff; overflow: auto; padding-top: 10px; }
.piez1::-webkit-scrollbar {width: 6px;background: #ccc;}
.piez1::-webkit-scrollbar-thumb {background: #000;}
.piez1::-webkit-scrollbar-corner {background: #ccc;}
.piez2 {font-size:16px; width:200px; text-transform:uppercase; text-align:center; font-family:calibri; font-weight: bold; }
.piez3 {font-size: 10px; width: 200px; padding: 10px; text-align: justify; font-family: cambria;}

</style>

<center>
<div style="height: 450px; width: 350px; background-image: url('http://i.imgur.com/0tpjX8h.png');">
<div style="height: 248px; width: 248px; background-image: url('http://img.photobucket.com/albums/v243/VixxieLou/89d98211-3fd5-416f-8f52-9c041a211141_zps41285d49.jpg?t=1406767142'); border: 1px solid #ccc; position: relative; top: 100px;">
<div class="piez1">
<div class="piez2">

DR. LYDIA LAWFORD

</div>
<div class="piez3">

A psychiatrist on a mission, Lydia has just returned to her hometown in order to write a book on psychotic inspired fiction, with Alice Liddell being her primary case study.
<p>
Recovering from a small nervous breakdown (which she's since redubbed a monumental cliché), she is living a quiet but focussed life. In the rare moments she's not writing or researching, she's rediscovering the sights and places of her youth.
<p>
With few acquaintances and even fewer friends on standby, her social life could certainly do with some improving! Just don't be surprised with she insists you address her as 'doctor'... her family often gets the same request.


</div></div></div></div></div>
<div style="width:475px; text-align: right; font-size: 10px; font-family: cambria; color: #cdcdcd;"><a href="http://rpg-directory.com/members/shipwrecks.21958/">♥</a></div>
</center>
[/dohtml]

Jul 29 2014, 07:43 PM
[dohtml]<style type="text/css">
.bre1 { opacity: 0; width: 230px; height: 335px; transition-duration: 0.5s; -moz-transition-duration: 0.5s; -webkit-transition-duration: 0.5s; -o-transition-duration: 0.5s;}
.bre1:hover {opacity: 1;}
.bre2 { width: 190px; height: 315px; background-color: #f5f5f5; padding: 10px; font-family: tahoma; font-size: 9px; text-align: justify; line-height: 100%; color: #222; padding: 10px;}
</style>

<link href='http://fonts.googleapis.com/css?family=Rochester' rel='stylesheet' type='text/css'><center><div style="background: #F4DDCB; padding: 5px; width: 515px;"><div style="font-family: rochester; text-align: right; font-size: 35px; ">

lydia lawford

</div></div><table cellspacing=0><td><div style="width: 230px; padding: 20px; background-color: #704343; margin-right: -20px"><div style="padding: 10px; background-image: url(http://img.photobucket.com/albums/v243/VixxieLou/ae5ab540-cb2f-486d-a8e3-05b162a6f254_zps6deac172.jpg?t=1406679828); height: 335px;">

<div class="bre1">
<div class="bre2">
<div style="width: 160px; height: 315px; padding: 5px; overflow: auto">

<center><div style="background: #B89599; padding: 10px; width: 95px; border: 8px double #F4DDCB; color: #000;">
<div style="font-family: rochester; text-align: center; font-size: 25px; "> information </div></div></center><p>

→ <b>name:</b> dr. lydia anne lawford<br>
→ <b>nickname:</b> lydie, lyds or occasionally doc<br>
→ <b>age:</b> 33 <Br>
→ <b>birthday:</b> 26/02 <Br>
→ <b>hometown:</b> london, uk<br>
→ <b>occupation:</b> forensic psychiatrist<br>
→ <b>member group:</b> human<br>
→ <b>canon:</b> original<br>
→ <b>face claim:</b> lena headey<p><p>
<center><img src="http://img.photobucket.com/albums/v243/VixxieLou/935978da-7bf7-44ff-9802-223e3ae99e20_zps43bce5a7.jpg?t=1406678738/160x160"width="160px" height="160px"></center>
</div>
</div>
</div>
</div>
</div>

</div><td><div style="width: 230px; padding: 20px; background-color: #704343;"><div style="padding: 10px; background-color: #f1f1f1; height: 335px; width:200px; overflow: auto;">
<p>
Personality –
<p>
A consummate professional at heart, a five minute conversation with Lydia would be enough to convince you that she is an entirely well-adjusted if slightly cold human being . The reality is far more complex and a little bit sadder. Intelligent and precise, Lydia has always tried to keep her life as neatly organised as her desk drawers and she does not take kindly to surprises or radical changes. Prone to bossiness, she struggles when she is not in control of various situations and she will spend hours alone mulling over the slightest perceived slight or quandary, more often than not with one too many glasses of wine. This had previously never been much of a problem, she was successful, well organised and she had a career and husband to help sustain her happy lifestyle. Recently however, she has been fraying at the edges, and after a small nervous breakdown, is recovering quietly in London.
<p>
A forensic psychiatrist, Lydia's speciality is the assessment and treatment of those dubbed violently or criminally insane. Her calm, unflustered demeanour compliments her work in volatile situations and before her relocation she found her job incredibly fulfilling. She has a curiosity that has plagued her since childhood, a fascination with what makes people tick and generally a nature that is free from judgement or prejudice. It used to be a point of pride for her that she, unlike so many in her stressful profession, did not receive treatment herself to cope with her demons. That has changed over the last couple of months and she now sees a therapist, something that she endures secretly and through gritted teeth (though in all fairness she tackles twice weekly Pilates sessions with the same reluctance). Still slightly shell-shocked by her husbands' sudden departure, her stint of lifelessness and tears has been replaced by a steeliness that would fool anyone but her nearest and dearest
<p>
There does exist a lighter side to Lydia. She has a bone dry sense of humour buried beneath her frosty exterior (and a seal bark of a laugh to go with it), but it very rarely makes an appearance aside from the odd snide remark and a penchant for sarcasm. She has a determination to see tasks through and has a habit of throwing herself behind causes, however ill-advised. She has a somewhat clinical attitude to love and sex but has still experienced and enjoyed a lot of both. Intrinsically she is a good human being and a survivor whose philosophy is simple: As long as she can make sense of everything, she is fine.
<p>
History –
<p>
Lydia Lawford was born and raised in the leafy suburbs of West London. A morose and bossy little girl, she was slightly overshadowed by her cheery, sunny younger brother, and mainly left to her own devices by sweet but distant parents, both GPs with busy practices to run. Reading was her greatest passion growing up and her early adolescence was mainly spent in her room, devouring any book she could get her hands on. Once she'd graduated from Enid Blyton's, Alice's 'Adventures in Wonderland' was her absolute favourite, and her well-worn second edition has travelled beside her all her life.
<p>
A good and diligent student, Lydia's school days were fairly happy and she overcame an awkward puberty enough to make a few friends and get through her exams with little fuss. It was at university that her social life flourished however. It had long been her intention to study medicine and at Oxford she found not just competitors but peers, people who shared her interests. She had various boyfriends, most short lived but enough to make her feel like a grown-up. Then came that earth shattering romance that made her realise that she was far more ignorant than she'd realised. Dr. David Jennings a charismatic American scholar came to Oxford to guest-lecture on psychiatry. Despite being almost two decades her senior and married to boot, Lydia was very enthusiastically seduced by him. After a torrid two week affair he had left for Boston and she was left miserable.
<p>
The years that followed were a whirlwind of study for Lydia. She had, inspired in no small amount by her fling decided to specialise in forensic psychiatry. David was never far from her mind however, and by the time she'd started her foundation training they had gotten back in touch with each other. Their trysts continued whenever he was in the country and as the years went by they had cultivated a secret but very serious relationship that left her frustrated. It was not until she issued a final ultimatum that he finally began steps to leave his wife, less 'burdened' now his children were grown. Satisfied, Lydia went to Boston to begin her speciality training and they were free to be a public couple. And what a couple! The toast of the town and the golden pair of the convention and lecture circuit, her life was a whirlwind of intense study and travel, both of which she adored. When she was 30, they married in Italy.
<p>
It wasn't until she'd ostensibly achieved everything she wanted to that Lydia began to sense cracks in her marriage. While before they had gone everywhere together, Lydia was now attempting to establish her own practice outside of her husband's shadow. He was back on the road, for longer and longer stretches and suddenly her evenings were lonely. Then the pretty woman was on her doorstep, with a sigh and a story. Not only had David been having an affair with this much younger colleague, said colleague was also now pregnant. The confrontation was vicious and when her husband came home, his reaction, to Lydia's considerable disgust, seemed to be one of relief. His wife had been cold, his wife had been distant, and didn't she agree that they'd been growing apart for a while now? And how could he possibly abandon Amy now she had a baby on the way, she needed David in a way Lydia clearly didn't. He hoped they could still be friends. And then they left.
<p>
Three months followed in which the composed and pristine Dr. Lawford crumbled. First she stopped going to work. Then she stopped taking phone calls. Then she plain refused to leave her bed. Regressing back to her childhood, all she seemed to do was read again. And it was while she was engrossed in her beloved, battered copy of Lewis Carroll's work that the idea started to form in her mind. As it was her books that were keeping her distracted and making her happy, surely it was about time to write one of her own? She arranged a year's hiatus at her practice and made arrangements to rent a flat back home in London. She needed change, she needed comfort and she needed something to keep her busy. London would be a perfect place for her to begin a detailed and published study on psychotics made famous in fiction throughout history. Her primary focus case? The mental decline and death of Alice Liddell.

</div></td></table><div style="background: #F4DDCB; padding: 5px; width: 515px;"><div style="font-family: rochester; text-align: left; font-size: 25px; ">

vixx, 26, gmt, via eve. duh.

</div></div>
</center>[/dohtml]
Dec 3 2014, 05:33 PM
Nov 15 2014, 04:07 PM
Sep 2 2014, 05:53 PM